Praxis Automation Technology awarded contract for automation refit Netherlands Navy "Pelikaan" by Alewijnse Marine
Published on 3 April 2020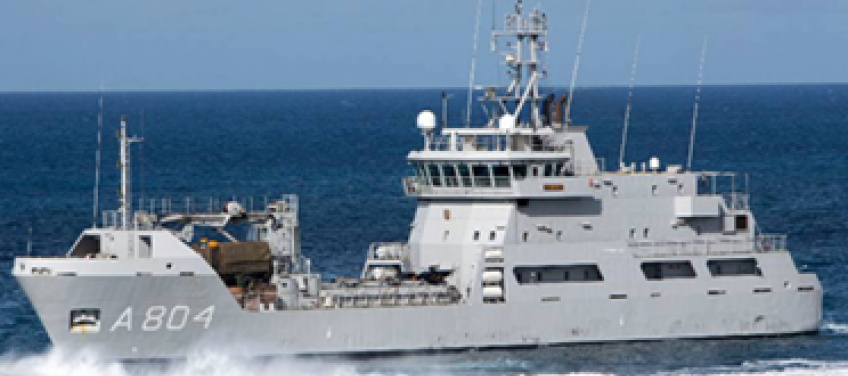 Praxis Automation Technology is pleased to announce that it recently has been awarded a contract by Alewijnse Marine for the automation system refit onboard Royal Netherlands Navy "Pelikaan".
The 65.4 metre vessel primarily supports operations and training conducted by the Dutch Ministry of Defense unit in the Caribbean, and also delivers aid and humanitarian assistance following hurricanes and other natural catastrophes.
The newly to be installed Praxis Mega Guard E-series automation system will replace the originally installed engine room automation system. The refit program for the complete vessel will be executed at DAMEN shipyards Den Helder. The photo shows the A804 "Pelikaan" sailing in Caribbean waters near the island of Curacao.