Praxis Automation Technology has successfully commissioned a DP2 vessel in the Middle East using the ShipView ship to shore connection
Published on 8 September 2020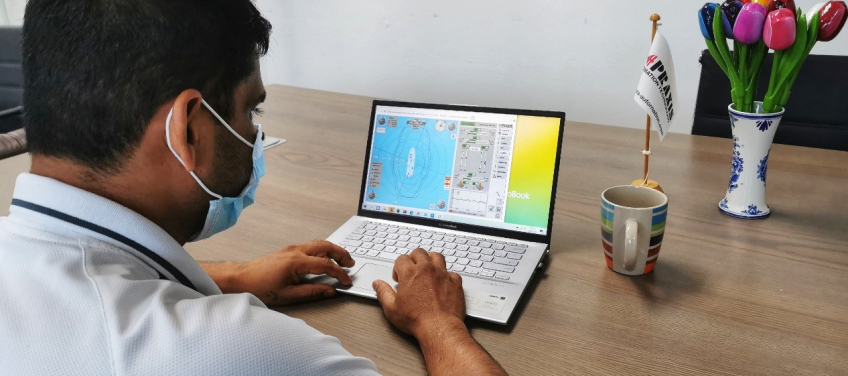 Praxis Automation Technology has succeeded in commissioning a DP2 system in Middle East via a remote commissioning link with the Singapore and Netherlands offices. This was mainly performed in view of travel restrictions by the Covid-19 pandemic and nevertheless assisting the customers swiftly in getting the vessel into operation.
When it comes to commissioning, maintenance or trouble shooting of onboard systems, engineers are normally required to travel to the ship and perform their task adjusting and tuning the system parameters onboard of the vessel. However, this year commissioning & maintenance services are greatly affected by Covid-19 travel restrictions and the health and safety concerns of the vessel owners which prefer to minimize the number of people on board as much as possible. Nowadays it is just more difficult to get engineers on site to perform their service tasks.
Praxis utilizes its ShipView product for this purpose. ShipView allows the vessel owners to view the vessel performance from their on shore offices, by monitoring vessel parameters through the internet (4/5G or VSAT). For servicing purposes and software updates, the Praxis service department is also able to log in to the Praxis Vessel Management or Dynamic Positioning Systems for cases where commissioning support or trouble shooting is required. The system has secure communication with password protected double log-in procedures applied for protection against un-authorized users.
Thanks to the onboard digital Praxis network and ship to shore connection via ShipView, Praxis automation can offer Customers all the benefits of remote monitoring and control with potential travel cost saving.