Refit for Diving Support Vessel Rever Polaris
Published on 18 February 2019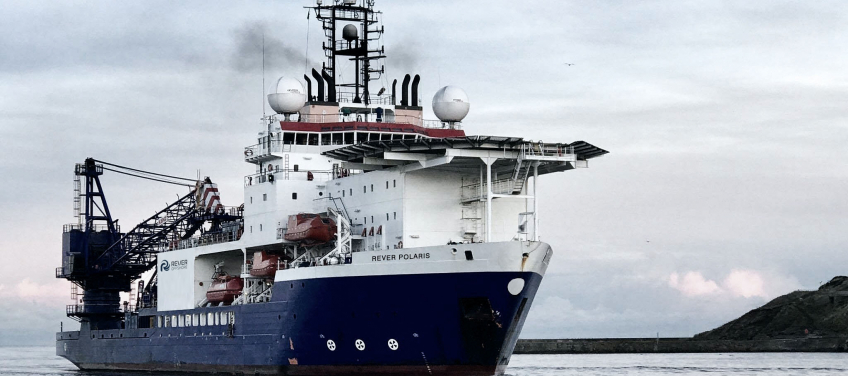 Praxis Automation Technology has at the end of last year received an order from Rever Offshore to install a complete new Vessel Management System as part of a midlife upgrade package for the engine room and diesel engine controller automation and control systems.
The contract for the Vessel Management System includes design and equipment delivery of all engine room monitoring and control systems onboard the vessel. The Praxis Mega Guard E-series will be replacing the original Praxis G-Data system which was installed in the vessel more than 20 years ago. Refit will be based on form fit and function replacement of the original equipment meaning that new work-stations, servers and I/O handling hardware will be installed in existing consoles and cabinets using ships' original wiring systems, supplemented with new ethernet network cable to interconnect all electronics.
Lyall Smith, technical supervisor at Rever Offshore, said: "We are very pleased with the cooperation with Praxis Automation over the last 20 years supporting the G-Data system which was at the end of its economic and technical life. Based on this good experience, we decided to also grant Praxis the contract to outfit the vessel with their latest Mega Guard E-series VMS systems."
Teun Fekkes, project Manager at Praxis Automation, said: "It is really nice being back onboard the Polaris after 20 years, when I programmed and commissioned the original installed Praxis G-Data system. That gives me a real motivation and kick-start to install our latest state of the art automation solutions which will be operated by high resolution operator friendly mimics, so the ship can hopefully sail another 20 years with Praxis automation products.
In January 2018, Bibby Offshore was no longer part of the Bibby Line Group. As a result of this and the combining with Cecon Contracting it created the opportunity to begin a rebranding process, to include a new name and identity. The new name for the company is Rever Offshore, therefore the Diving Support Vessel Bibby Polaris was renamed to Rever Polaris during the refit period after which the ship is ready for new offshore contracts. The 1999 built 8,234GT Diving Support Vessel measures 113.5-metre by 22 metre, accommodating 104 people crew, with a service speed of 11 knots.