Ro-Ro Ferry FINBO CARGO successfully refitted with Praxis Automation Technology Digital Engine Control System
Published on 16 July 2020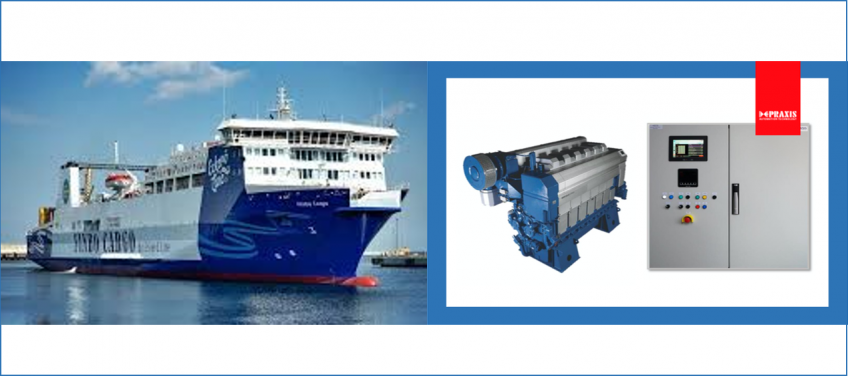 Praxis recently installed four Engine Control Systems (ECS) which have been successfully commissioned for customer Eckerö Line International. The ECS system for Wärtsilä W38 engines were refitted onboard their Ro-Ro Ferry FINBO CARGO.
An ECS monitoring and control system for a diesel engine is subject to vibrations and high temperatures. This causes the product lifecycle of a diesel engine to differ from that of the monitoring and control system. Renewing this system will provide both technical and economic benefits and upgrade the system to the latest operational and safety standards. If so required, the system can also be hooked-up for remote monitoring and mid-life software updates through the Praxis cloud-based Internet ShipView network.
For more information visit our Praxis Automation website https://www.praxis-automation.nl/products/engine-control-system-refit.