Sneakpreview of our new Mega Guard Electric technology demonstrator with hybrid Electric propulsion
Published on 25 January 2021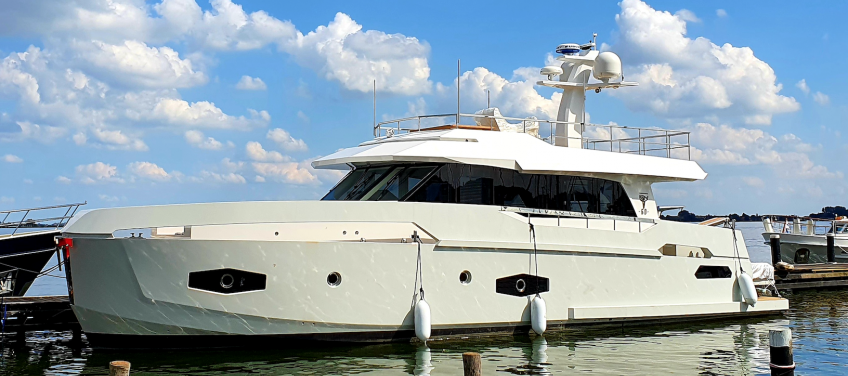 We had some delay because of COVID-19 travel restriction but here she is our brand-new Explorer yacht "Mega Guard Electric" featuring Praxis Automation Technology latest products for integrated automation and navigation as well as Electric propulsion.
Electric Steerable POD propulsion 2x 200kW
Electric Energy Storage System 3x 80kWh
2x 200kW variable speed gensets
Permanent magnet motors
DC Bus power distribution
AFE/VFD High Power Inverters
Propulsion & steering control system
Energy management system
Vessel management system
Integrated navigation system
Dynamic positioning system
This condensed video is just a sneak preview. Standby for more posts in which we will zoom-in on the Praxis installed Products in this 18-meter Technology Demonstrator yacht with state of the art "Green Technology" electric propulsion.
Please note that all products have been designed and produced in-house at Praxis Automation in the Netherlands. Our extremely hard working and devoted team of design and application engineers were able to realize the products and systems installed on this technology demonstrator yacht in just 3 years. It just proves what innovation power is available within our Company. Not for nothing that we say – Innovation is in our DNA.