The Praxis Fleet Management System allows Ship-owners to view their fleet Performance through the internet.
Published on 19 May 2021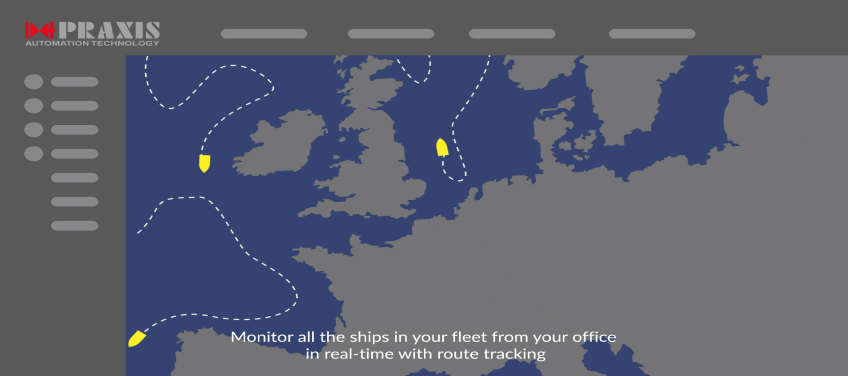 The Mega-Guard Fleet Management System (FMS) is an Internet-based application for the monitoring and reporting of ship's data derived from seagoing vessels. All data will be collected from the vessel's engine room and bridge monitoring and control system in a fully automated manner and will be transferred to the on-shore based database center meeting the highest security standards. The Fleet Management System offers significant tools for shipowners to monitor and improve their fleet performance as can be seen in attached comprehensive Video.
For more information contact our sales team or visit our Fleet Management System portal on our website:
https://www.praxis-automation.nl/products/internet-ship-view