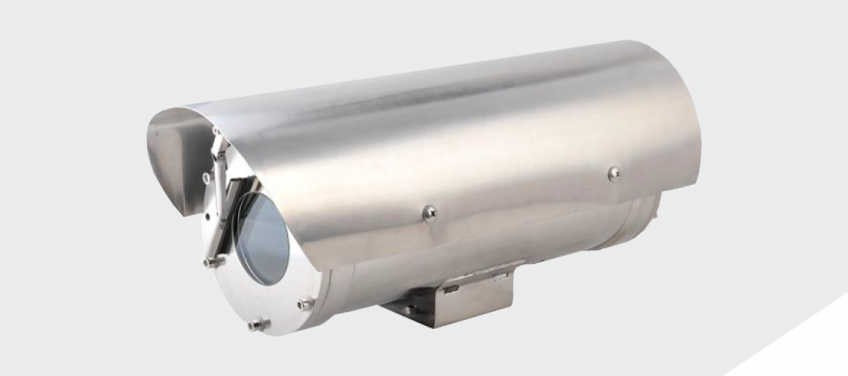 CCTV Video Distribution
CCTV Video Distribution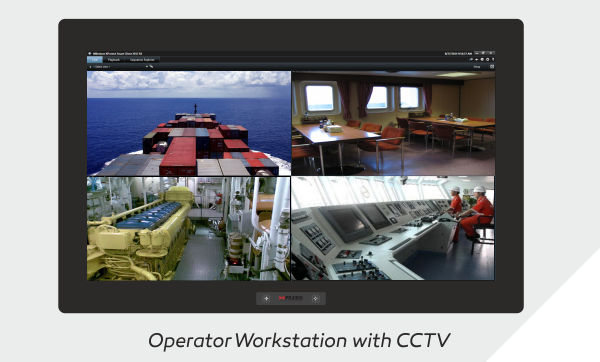 The Mega-Guard CCTV Video Distribution system allows the crew to view camera images on board the vessel on Mega-Guard Operator Workstations. Camera images can be integrated into mimic diagrams of Operator Workstations.
High Definition camera's, with a minimum resolution of 2 mega-pixels, are applied in order to provide sharp and crystal clear images. Cameras can be divided in two main shapes, IP dome cameras with integrated pan, tilt and zoom function and IP bullet cameras with integrated zoom function.
Camera's are connected to a NVR (Network Video Recorder) with PoE (Power over Ethernet). Camera images are stored on the hard drive of this device. Camera visualization software is built-in the Mega-Guard Operator Workstations and the operator is able to view real time or recorded camera images. Pan, tilt and zoom control functionality is built-in Mega-Guard Operator Workstations as well. The NVR is connected to The Mega-Guard redundant Ethernet HP network ith up to two 1Gb ports. Alternatively, the NVR with POE is extended with an additional Mega-Guard Switch 100Mb or individual connection of each Workstation via a 3rd Ethernet port. All camera's and the Mega-Guard Operator Workstations support the Onvif Ethernet communication protocol.
Camera's are available for indoor, outdoor and underwater use. Camera's can be extended with built-in automatic heating in order to prevent condensation of the lens in case of low temperature and high humidity applications. Outdoor camera's can be equipped with wash and wiper function in order to clean the lens as well. Night viewing is available with built-in IR LED's. Panoramic view camera's are available to provide a 180° or 360° field of view.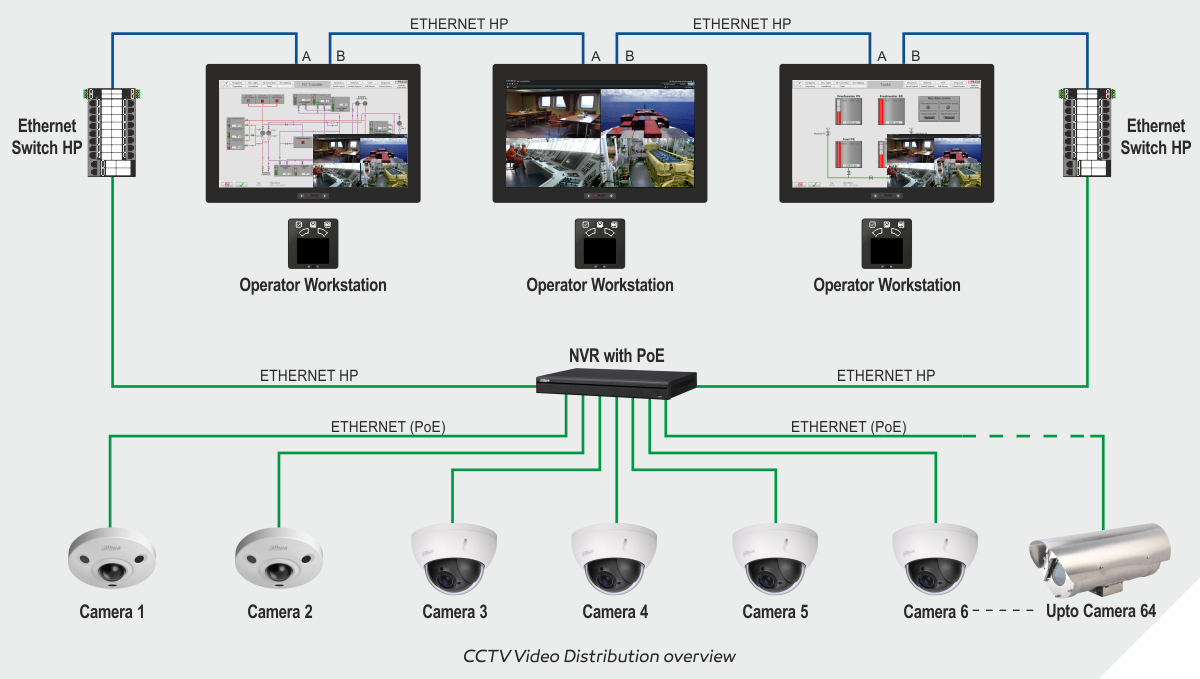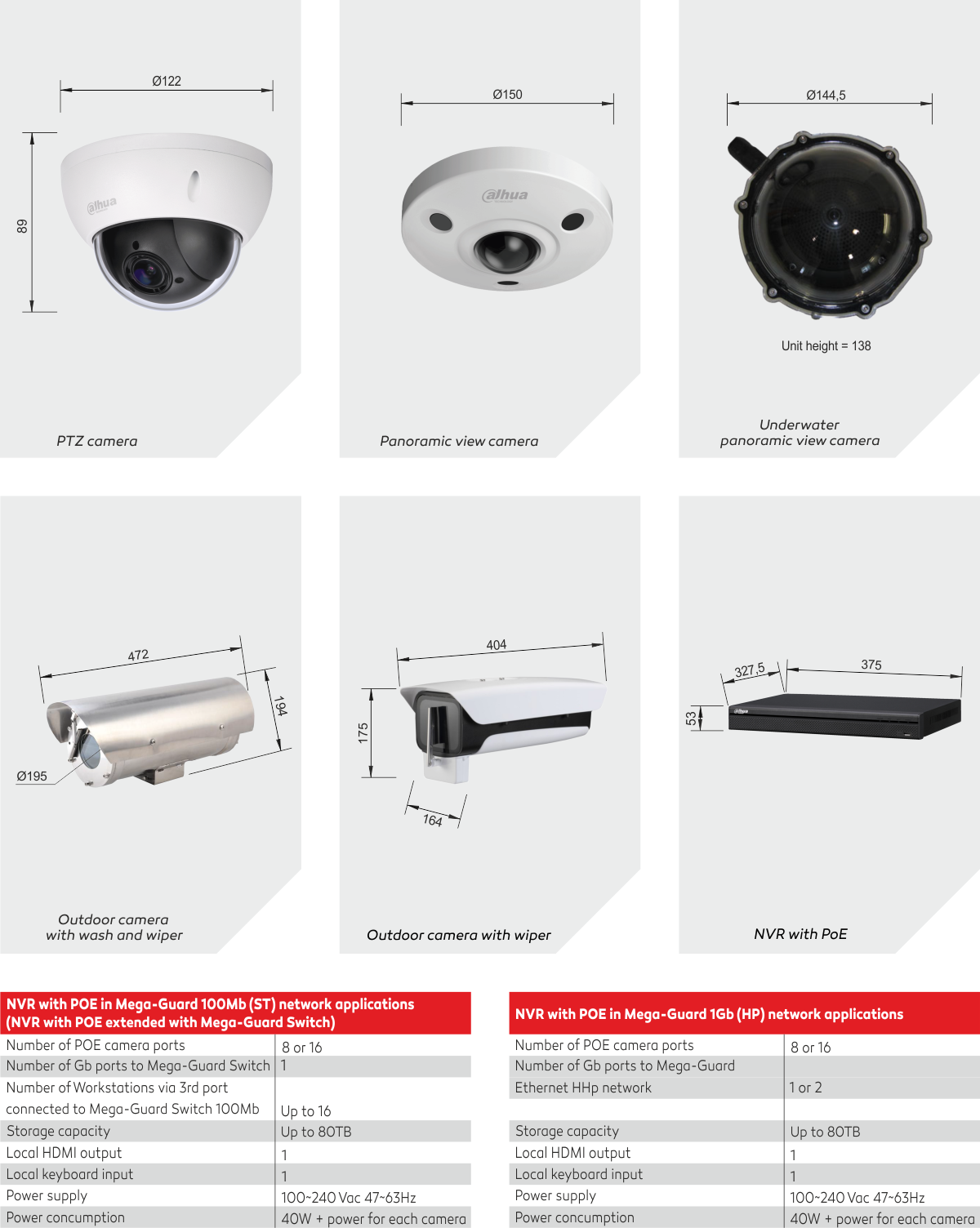 View a list of our worldwide sales and service network.