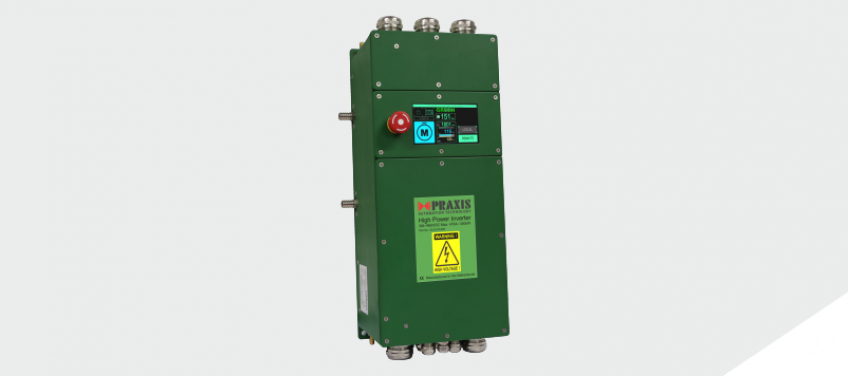 High Power Inverter
High Power Inverter

The Mega-Guard High Power Inverter (HPI) is an advanced and compact inverter system covering the following drive applications:
Electric Propulsion Motor drive from DC bus
DC bus Generator drive to DC bus
AC grid generation from DC bus
Shore power to DC bus conversion
DC/DC conversion
The Mega-Guard HPI's consume or supply power from/to the Electric Energy Storgare as well. A single Mega-Guard High Power Inverter is able to control up to 450kW at a DC bus voltage of 960VDC. Multiple HPI's can be put in parallel in order to increase power up to 2,2MW
The Mega-Guard High Power Inverter has the following unique features:
able to handle DC bus voltages up to 960VDC nominal
highest power to weight and volume ratio
built-in DC bus contactor and Safe Torque Off
built-in touchscreen Operator Panel
built-in emergency stop switch
large cable glands supporting long cable distance
designed for marine environment
The Mega-Guard High Power Inverter is built-up with two independent controllers and an independent safety system. The 1700V IGBT's are controlled by a dedicated digital signal processor for four quadrant motor and generator control. In addition, a Control Processor is built-in with four Ethernet ports for programming PLC functions in accordance with IEC61131 standard. The 5" touchscreen
Operator Panel is connected as well to the Control Processor. Most relevant parameters such as power, current and voltage are continuously displayed on the touchscreen. The HPI includes independent safety systems such as Safe Torque Off on AC side and DC bus contactor on DC side. The contactor also supports pre-charging and discharging in order to safely connect and disconnect the HPI from DC bus.
The High Power Inverter is water/glycol cooled and has a IP67 rating. External magnetics are added to the High Power Inverter for following applications:
DC/DC conversion
AC grid generation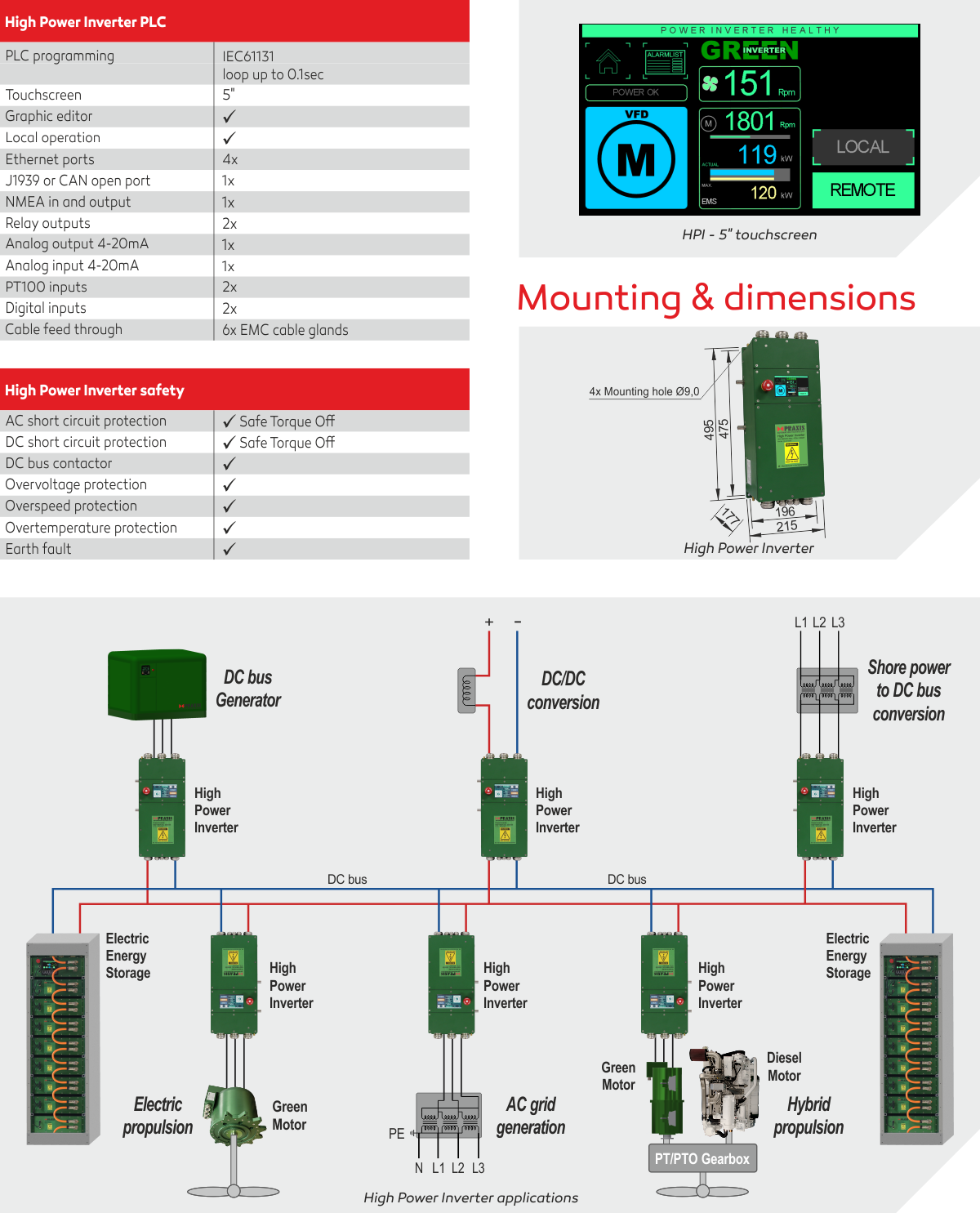 View a list of our worldwide sales and service network.